'Every time I crash the Internet, it's like this little drop of truth. Every time I say something that's extremely truthful out loud, it literally breaks the Internet. So what are we getting all of the rest of the time?'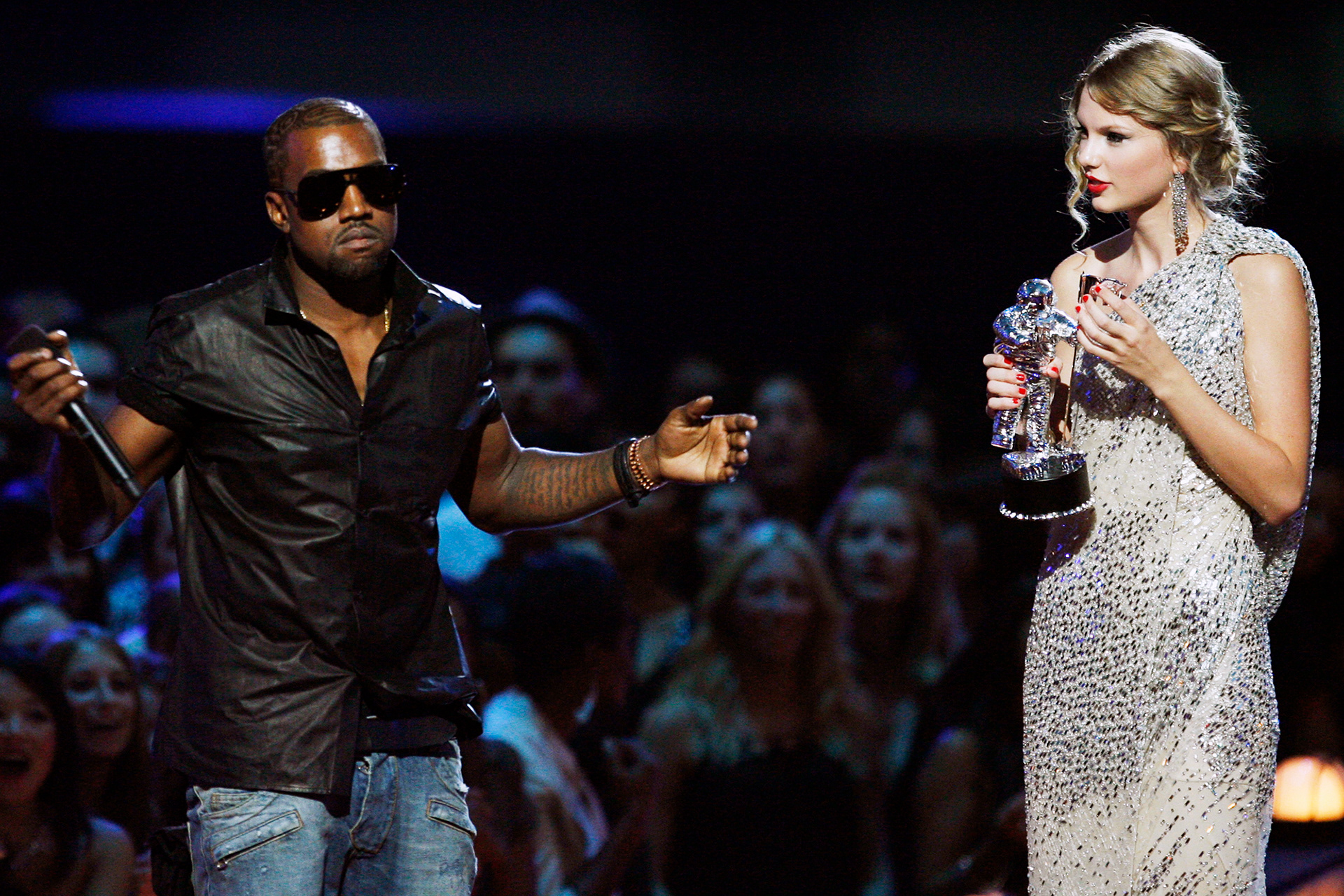 At the MTV Video Music Awards (2009), Kanye West interrupted Taylor Swift's acceptance speech for 'Best Female Video' in order to declare that Beyoncé should have won. In that moment, these two artists' identities formed and fixed in relation to the other – the aggressive black rapper and the blonde country darling. The conversation that West attempted to provoke – about systematic racism in the music industry – was diverted by his performance on stage, by the embodied collision of race, gender, and class.

Generative Constraints is working on a new performance in response to this moment of collision and the conversations that did and did not follow. The performance will be presented at 'Interactions with the Real', the 3rd annual PbR conference at Royal Holloway (please click here for more information and to book tickets).
In 'Imma Let You Finish', Nik Wakefield thinks through gender and race in relation to Kanye West, Taylor Swift, popular culture and contemporary politics.